The Gluten Free Kitchen Company
MULTI-AWARD WINNING ARTISAN 'FREE FROM' FOOD AND WELLNESS BRAND
Follow us on Social Media for all updates about our business project!
The Gluten Free Kitchen Company was Founded in 2011 by me, Doireann Barrett, as a market stall providing quality Artisan hand-made food products, Naturally 'Free From' Gluten, Wheat, Rye, Oats and Barley and has since grown into a Multi Award Winning Food & Wellness Brand.
Artisan Food Produce and Price List
All our food products are 'Made to Order' fresh which means they are not sitting on a shelf for long. Our Made to Order Ethos also contributes towards preventing the Global Food Waste Issues, we produce when the customer orders, ensuring there is no waste. We use fresh and local ingredients where possible, without using wheat, oats, rye, barley and gluten! We do cater for no added sugar, egg, dairy free, vegan & vegetarian customers also!
Christmas Order book from the Christmas Menu opens November 1st & Closes December 8th! Christmas Menu is only available from December 13th to 23rd! We do not take orders from other menus on those dates!
We also cater for other seasons & special occasions including Valentines, Mothers/Fathers Day, Easter, Communion/ Confirmations/ Baptism, Halloween, Christmas, Engagements, Hen/Stag Celebrations & All Occasions, just ask!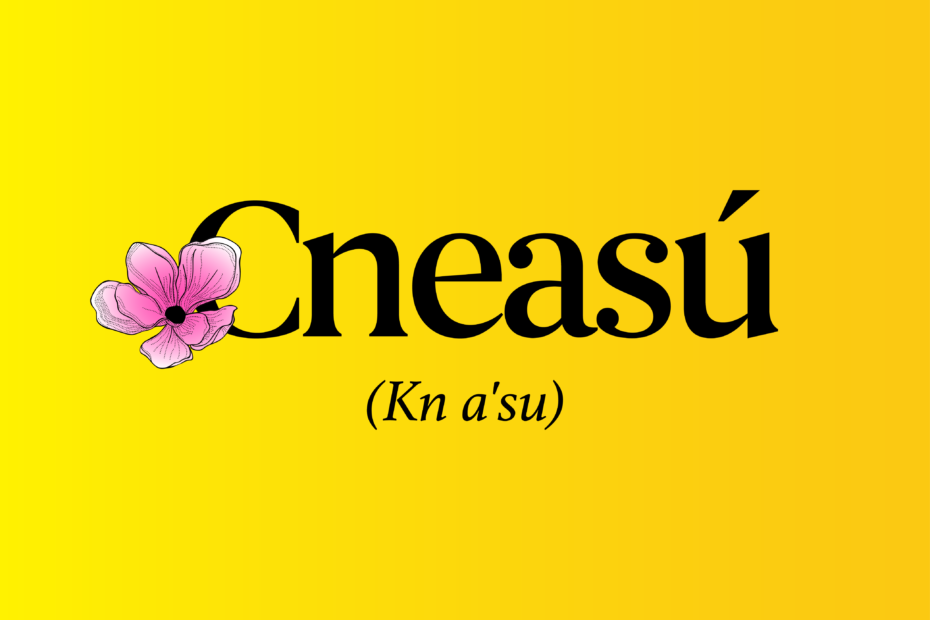 Cneasú Wellness Hub is a Community Based Project, working with people who have experienced trauma through Chronic Illness, Addiction & Loss by hosting events where we can gather & hold space for where we are on our healing journey!
Throughout the Year we will be running Workshops, Retreats & Events where we will gather for Yoga, Sound Therapy, Holistic Treatments and make new friendships and sharing our experiences with likeminded tribes!
Upcoming Retreat - Endometriosis Awareness Month Women's Health Inspired Retreat March 8th, 9th & 10th 2024
I am also Brand Ambassador & Trained Wellness Advocate for a wide range of quality wellness products that I use in my personal life to help manage my Auto Immune Condition & Chronic Illness.
"Wellness is my Lifestyle!"
Throughout the year, we can be found at "Pop-Up" Events, Food Festivals, Market Stalls and Expos around Ireland!
Our multi award-winning food & wellness brand supplies our own-brand artisan 'Made to Order' food products at market stalls, and into cafés and restaurants.
Be sure to "Pop By" at our next food-stall event and pick up some of our products.
WHAT DO MY CUSTOMERS SAY?
KIND WORDS FROM MY LOVELY CUSTOMERS
"Collected my first order from this business this evening and I must say the products that I received are fantastic apple tart scones muffins brownies and bread all taste fantastic and guaranteed I'll be back for more keep up the great work and thank you very much."
"When you have to start eating Gluten/Lactose Free most of the food tastes awful. Googled and found this Company and food tasted delicious. Small morsels of extremely tasty food. Bliss."
"Always friendly service and food is amazing, can't fault the place!"
"Doireann's Gluten Free Christmas pudding was such a treat!!! It was loved by all!"
"I can't believe it's gluten free! It's so tasty and delicious with that homemade taste that's rare nowadays. Highly recommended."
If you have any questions or would like more information on any of our produce, get in touch we'd love to hear from you!
Phone: +353 (0)86 241 4349
Add & Text us on WhatsApp
Email us via our Contact Form
Office Hours
Monday to Thursday 10.30am to 5pm
Friday 10.30am to 3pm
Copyright 2022
Would you like to join our mailing list?
Follow us on Facebook, Instagram, Tiktok, Snapchat, Twitter & LinkedIn!