Let The Gluten Free Kitchen Company introduce you to the benefits of introducing Wellness Products into your everyday living as part of a balanced lifestyle.
Normally, you should be able to get all the nutrients you need from a balanced diet.
However, supplements can provide you with extra nutrients when your diet is lacking or certain health conditions (such as cancer, diabetes, or chronic conditions including autoimmune conditions) trigger a deficiency.
In most cases, a multivitamin/mineral supplement will provide all the micronutrients your body needs. They are generally safe because they contain only small amounts of each nutrient (as measured by the daily value, or DV).
Individual nutrients are available as supplements, usually in doses larger than your typical multivitamin. They can be used to treat a deficiency, such as an iron deficiency, or reduce the risk of a medical condition.
Always consult a medical professional when you are introducing Vitamins and Supplements into your lifestyle!​
Forever Living Product Range
Below are some of the wonderful products under the Forever Living Product range!
Doireann Barrett became a Franchisee of Forever Living Products in 2015 after discovering the wonderful benefits of their Aloe Vera drinking gels, weight management and skincare range.
Forever Living Products are available to purchase for global delivery, ordered via The Gluten Free Kitchen Company, your purchase can be delivered directly to your door locally, nationally and worldwide!
Drink in the benefits of Forever's aloe vera gel in their powerful line of drinks. Why drink aloe? Aloe vera supports your digestive system, promotes a healthy immune system and helps you maintain natural energy levels. Try their selection of gel flavors with a high concentration of inner-leaf aloe vera gel and other delicious drinks made with their aloe.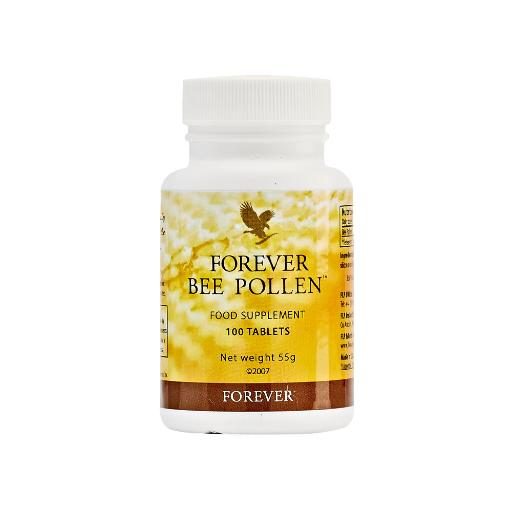 Bees pay a vital role in nature by pollinating plants and bringing balance to our ecosystems. Honeybees also create a wide array of beneficial substances that help keep the hive energized and productive.  Beehives are packed with natural substances that fuel the body and mind. From delicious honey to beneficial supplements, experience the energy and nutrition only nature can provide.
Help support your body's defence system with our range of products that support immune health. These products incorporate nature's most beneficial vitamins and minerals to help you support your body's defences.
Proper nutrition is the fuel that keeps your mind sharp and body strong. Even a well-balanced diet can leave you with nutritional gaps to fill. That's what makes Forever's nutritional supplements a great addition to your routine. From complex daily vitamins to natural energy boosters and digestive aides, our complete lineup of nutritional products has something for everyone.
Sports & Weight Management
Doireann Barrett is a Trained Representative for FLPs Sports & Weight Management Programs and can introduce you to the Programs and support your goals.
C9 and F15 Programmes
The nine-day and fifteen-day weight management programmes – which combined make a twenty-one-day F.I.T. Programme – are a great way to change your eating habits, reset your goals and give your motivation a boost!
Forever Living's skincare products contain the finest ingredients, using the purest form of aloe vera.
These skincare, anti-ageing and cosmetic products are gentle on the skin, and work to enhance your natural beauty. With a commitment to quality and purity, they are passionate about helping everyone around the world to look and feel better!
Doireann Barrett has been using the Skincare range since 2015 as part of her skincare regime to prevent ingredients that contain gluten!
Forever Lite Ultra
With two flavours to choose from and 24g protein per serving, Forever Lite Ultra makes for the perfect meal replacement shake or pre-workout protein shake, depending on your goals! They're versatile, too, and whether you want a chocolate shake, or protein pancakes there's sure to be a recipe for you!
These shakes are also Vegan friendly as there is no Whey Ingredients used!
We all know to be mindful of what we eat, but the same rule should apply to what we put on our skin, wash our hair with and brush our teeth with.
Forever has combined all the health benefits of its home-farmed aloe vera gel with other high-quality ingredients to create a range of personal care products that gently complement the skin of both the face and body. Forever's personal care products work in harmony to create a natural and glowing complexion, for the ultimate body, hair and skincare experience.
Founded in 1978 by Rex Maughan, Forever Living Products is a multi-billion dollar company that manufactures and sells hundreds of wellness and beauty products all around the world. Still privately owned, it's more than a business – It's a family.